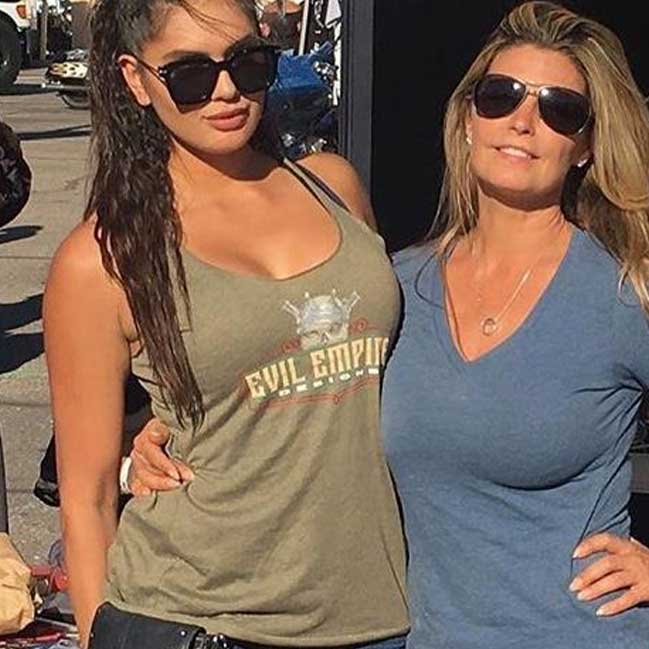 Evil Empire Designs is based in Las Vegas, Nevada. Evil Empire Designs offers premium aftermarket parts and accessories for Indian Motorcycles. Rider, model, and celebrity motorcycle judge Sheila Cunningham designed all of EED's parts and accessories.
Evil Empire Designs (EED) floorboards are innovative with an innovative star motif. The floorboards are long enough to be ridden as either a mid-control or stretched out for comfort. They are easily mounted and measure a full 15.5 inches long. They are a sleek match with any custom bike. Evil Empire Designs' floorboards also add flair to stock bikes. Star-shaped rubber inserts deliver a stylish non-slip surface. Evil Empire Designs' floorboards for Indian motorcycles are available in Black or Chrome.
The grips are CNC-machined from T-606 aircraft aluminum. Give your bagger a premium look by choosing Black or Chrome finishes to match your floorboards.
EED offers two styles of exhaust and a set of mid-controls. Evil Empire Designs also sells a line of aftermarket parts designed especially for the Indian® Scout. These products include "Scouts Honor" saddlebags, a cutting-edge fairing, and two fenders: A "café style" and a "Fat Bob".
Sheila Cunningham is well known in the motorcycle industry. She frequently acts as a celebrity judge for Las Vegas motorcycle events, such as Las Vegas Bike Fest and the Emirates Bikes Festival in Dubai.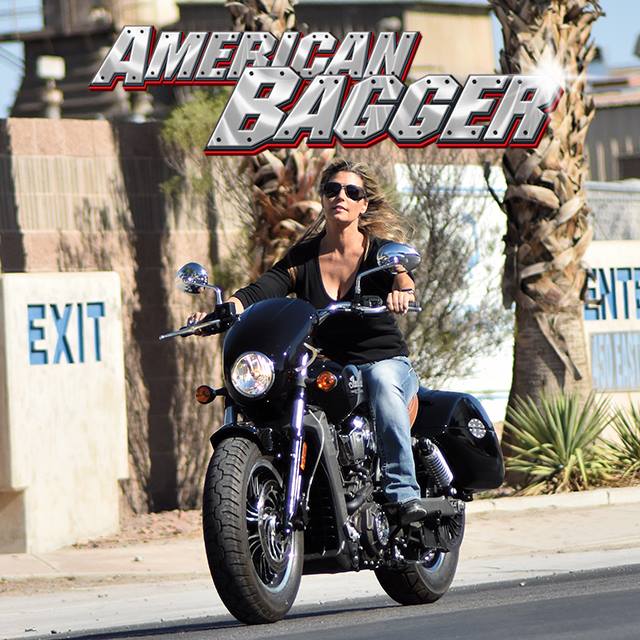 Sheila Cunningham's 2016 Indian Scout "Scouts Honor" is one of the featured bikes in the November 2017 issue of American Bagger Magazine.
Sheila designed and built the motorcycle to show off Evil Empire Designs' growing parts and accessories line.
This is the third motorcycle Sheila has had in the pages of American Bagger Magazine.
Check out the November issue to see more!